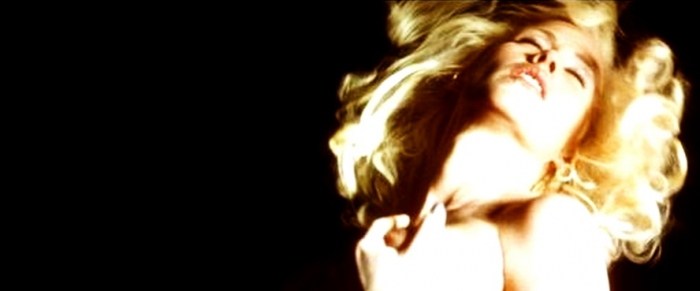 Festival Spotlight
23 July 2016
Opera & Film
Natalia Korczakowska's filmed opera 'The Lost Highway', based on David Lynch's 1997 film and made with support from the European Capital of Culture, highlights an interesting relationship between two art forms.
There has long been a link between opera and cinema. From the directors who work in both fields to films that seem destined for the stage, there is a symbiotic relationship that has, on occasion, forged a work that draws on the best of both worlds.
Italian directors Luchino Visconti and Franco Zeffirelli divided their time between film projects and operas for some of the world's finest auditoria. At the Bayreuth Festival, the annual celebration of Wagner, one of the greatest productions of the composer's Ring Cycle was directed by Patrice Chéreau, who would go on to direct La Reine Margot (1994) and Intimacy (2001). Lars von Trier was engaged to director the Cycle there but pulled out. It remains one of the great missed opportunities between opera and a wayward cinematic visionary. More recently, Terry Gilliam has found his tableaux style of direction – making the most of his richly detailed mise-en-scene – perfectly suited to the works of Berlioz. He has directed productions of both 'The Damnation of Faust' and 'Benvenuto Cellini'.
Some films could easily make the transition to opera. With Philip Glass' extraordinary score, Martin Scorsese's account of the early life of the Dalai Lama Kundun (1997) seems a perfect subject to be staged. As for his epic Gangs of New York (2002), one need only look at Dante Ferretti's set design of the Dead Rabbit's lair at the beginning of the film – all it needs is a proscenium arch – to realise just how perfectly that story would make a grand and bloody opera.
The Lost Highway is a fascinating choice for an opera. It's a chilling, haunting film whose central conceit – the main character physically changes half way through the story – offers interesting possibilities for its stage incarnation and an exploration of identity. The libretto is by Elfriede Jelinek and Olga Neuwirth. A Nobel Prize-winning writer, Jelinek's previous involvement with cinema was Michael Haneke's 2001 adaptation of her novel 'The Piano Teacher'. Olgi Neuwirth is one of Europe's leading contemporary composers. Her score employs live music and pre-recorded sounds, providing an unsettling landscape for the story.
Employing the spaces both front and back stage at the National Music Forum in Wrocław, Korczakowska's film is able to journey into darkness, in the way Lynch's film made the most unassuming domestic space a place of threat. Interior scenes have always highlighted the best elements of Lynch's films – like most of his work, it's when the danger is too close to ordinary life that his dramas work best – so the spaces that Korczakowska creates, or even withholds from our gaze, underpin the burgeoning horror of this unsettling, compelling hybrid of two distinctive yet complementary worlds.
Ian Haydn Smith