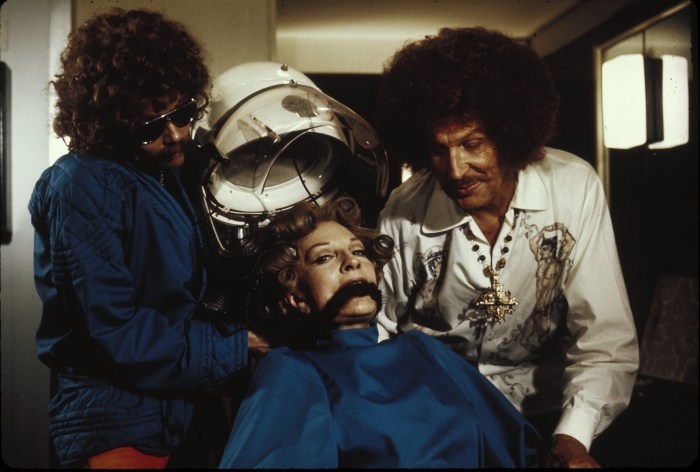 ​Shakespeare Lives in Film
23 July 2016
Death by Shakespeare: Theatre of Blood
There's a strong likelihood that someone who claims they have never seen a film adaptation of a Shakespeare play will have watched one without realising it. Never seen 'The Taming of the Shrew'?
What about the musical Kiss Me Kate (1953) or high-school rom-com 10 Things I Hate About You (1999). Not seen 'The Tempest'? hat about 1950s sci-fi classic Forbidden Planet (1956). Fans of Kurosawa might watch Throne of Blood (1957) and Ran (1985) not realising that they were thinly disguised takes on 'Macbeth' and 'King Lear'. And what about 'Romeo and Juliet'? There's West Side Story (1961), Abel Ferrara's China Girl (1987), the schlocky exploitationer Tromeo & Juliet (1996) and, for kids, the animated movie Gnomeo & Juliet (2011).
There is a whole sub-genre of films 'inspired by' the plays of William Shakespeare. But none adopt such an unruly, devil-may-care attitude in plundering Shakespeare's text than Douglas Hickox's Theatre of Blood (1973). It has the look of a classic Hammer horror movie – a staple genre film from the British studio that made its name by scaring the bejesus out of audiences. But its dark humour and twisted application of classic texts makes it unique.
Vincent Price plays the grandly named Edward Kendal Sheridan Lionheart, an actor whose opinion of himself is greater than that of any his critics. After a humiliating experience at an awards ceremony, Lionheart attempts suicide but is saved by vagrants and from there hatches his revenge. The critics who mauled him will suffer death, but each murder will mirror one from a Shakespeare play.
Price was a far better actor than many of the film roles he is remembered for. He started out with Orson Welles' Mercury Theatre company in London before making his presence felt in a series of noir thrillers that included Otto Preminger's classic 1944 drama Laura. But in the 1950s he became associated with horror, where he remained for most of his career. A highpoint was the series of Edgar Allen Poe adaptations produced by Roger Corman, along with the final film by British director Michael Reeves, Witchfinder General (1968).
A new generation re-discovered him in the 1980s when he provided the 'Monster Rap' for Michael Jackson's 'Thriller' and the director Tim Burton, a long-time fan who had him narrate an 1982 short Vincent, gave him one of his last roles, as the benevolent inventor in Edward Scissorhands (1990).
But Price had always wanted to perform Shakespeare and Theatre of Blood gave him the chance. The film is littered with lines and segments of speeches, and Price revels in them. He was one of the great horror stars, but as this film shows, he was a skilled actor – versatile and just as capable of high drama and self-deprecating archness as he was malevolence and threat.
Ian Haydn Smith