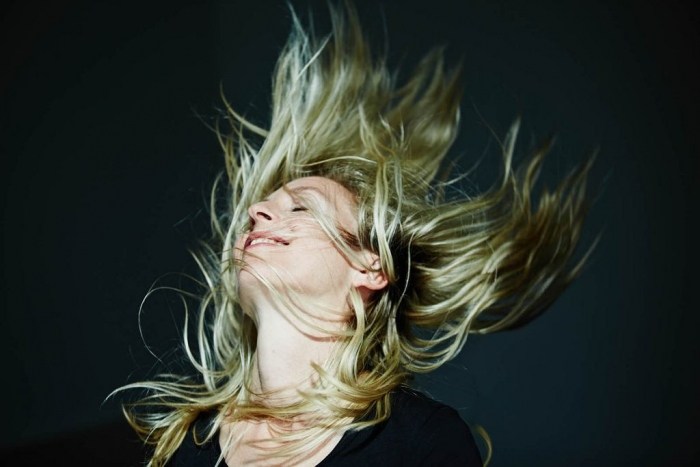 Fot. Bartek Barczyk, gazeta festiwalowa "Na horyzoncie"
Fot. Bartek Barczyk, gazeta festiwalowa "Na horyzoncie"
Festival Spotlight
23 July 2016
Masters of European Cinema part 1
The art of great festival programming lies in balancing a passion for established cinema - new films by and retrospectives of great directors - with a desire to seek out the new. Competitions often exist at the cutting edge, of technology, art or catching upcoming filmmakers in their nascent form. A programme like Masters of European Cinema, which is supported by the European Capital of Culture, allows audiences to hear from filmmakers whose work already exists within the canon.
Masters of European Cinema features ten filmmakers, accompanied by examples of their work - both past and present - and a selection of works that they admire or which have inspired them. The daily masterclasses provide an insight into the working process of the divergent selection of filmmakers chosen from across the spectrum of European cinema.
Jessica Hausner's detached, glacial style has seen her compared with Michael Haneke, upon whose Funny Games (1997) she worked. However, the is a more visible strain of humour in her films, a sharp contrast to the increasing formality of her compositions. It's unsurprising that her choice of film by another director is Luis Buñuel's 1972 classic The Discreet Charm of the Bourgeoisie. If her feature debut Lovely Rita possesses a nervous energy to it, perfectly capturing the frustrations and sense of alienation of a teenage girl, Lourdes (2009) is remarkable for its restraint as it examines the role of the religious shrine in people's lives. It's an extraordinary work.
You couldn't get a more different director to Jessica Hausner than Carlos Saura, the Spanish filmmaker whose work overflows with unbridled passions. Across almost 50 years he has explored the role of art - from painting and architecture to music and dance - in life, often with a particular emphasis on his Spanish homeland. He has tackled politics, with Taxi (1996) tackling racism in contemporary Madrid and Cria Cuervos (1976) examining life under Franco. That film, which remains one of his best-loved, is a compelling family drama that collapses time and space as it moves through the years to see the impact of totalitarianism on domestic life. It screens here alongside I, Don Giovanni (2009), a fictional account of the creation of Mozart's opera and Argentina (2015), a history of that nation's culture through music and dance.
Nanni Moretti is also receiving a wider retrospective at this festival, alongside fellow master of European cinema, Victor Erice. However, hearing this eloquent, witty, politicised filmmaker speak should not be missed. A key Italian filmmaker over the course of the last 40 years, Moretti is also an outspoken presence in the country's politics, both in the way various leaders have been responsible for the demise of a once great filmmaking nation - through a series of economic cuts and cultural myopia ­- and in the way they have brought the country to its knees.
Those wading into the rich, lengthy waters of Ulrike Ottinger's epic triptych Chamisso's Shadow might be surprised that the director's choice film is William Klein's Mr. Freedom (1967). To understand why, they might want to catch Ottinger's earlier Freak Orlando (1981), a surreal trip through history inspired by Virginia Woolf's gender fluid novel. It shows how long Ottinger's filmmaking journey has been, but also taps into the working method of a director who draws as much from the personal experiences of people's lives as she does the grand narratives of history.
No longer seen as the torchbearer of the Romanian New Wave, Cristian Mungiu is a world-class director whose body of work is as intense as it is funny. His choice of film is fitting - one of the classics of the Czech New Wave, Milos Forman's The Fireman's Ball (1967). Like Forman during this period - it was the last of his films in Czechoslovakia - the brilliance of Mugiu's films lie in their ability to draw on the minutiae in people's lives as a way of exploring larger issues in society. His latest, Graduation, explores personal responsibility and the moral impact a parent's decision can have on their children.
Ian Haydn Smith