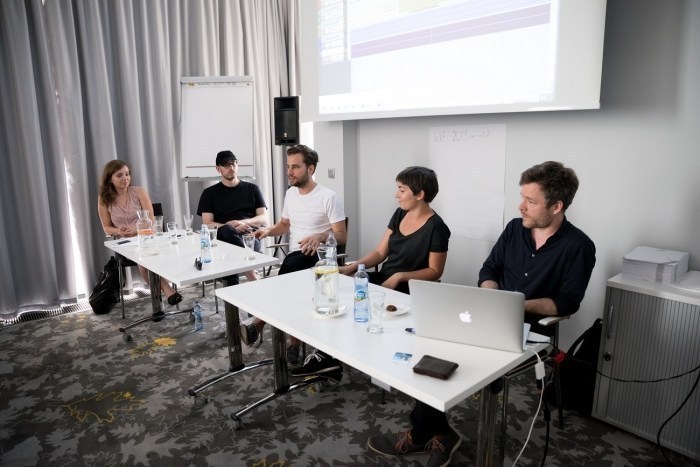 Polish Days - summary
Polish Days are the most important industry event of the 16.T-Mobile New Horizons International Film Festival, where industry representatives including programmers, sales agents, producers, film funds and distributors from all over the world meet to watch the latest Polish films at closed screenings. This year's edition of Polish Days took place on 27-29 July.
Six completed Polish films and nine works-in-progress were shown at closed screenings during the event. Another nine projects in development were also pitched to the international audience and followed by one-on-one sessions.
The event has been gaining international interest and strengthening its position in recent years and in 2016, around 250 key Polish and international guests were present in Wrocław, including producers, film funds and festival programmers (including Berlin, Cannes, Rotterdam, Venice, Tribeca and New Directors/New Films), as well as a number of international and domestic buyers.
Among the works shown in full at closed screenings were Knives Out by Przemysław Wojcieszek, Photon by Norman Leto, The Last Family by Jan P. Matuszynski, Communion by Anna Zamecka, The Erlprince by Kuba Czekaj and Waves by Grzegorz Zariczny. The popular work-in-progress section presented 10 films, including Game Count by Agnieszka Holland, Birds are Singing in Kigali by Joanna Kos-Krauze and Krzysztof Krauze, Animals by Greg Zglinski and Loving Vincent by Dorota Kobiela.
Pitchings presented Polish films at an earlier stage of development and production. Among them, new works by Adrian Panek (Werewolf), Jacek Borcuch (Volterra) and Bodo Kox (The Man with the Magic Box).
Awards from Toya Studios and ColorOffOn Film went to Aga Woszczyńska for Fortnight. The scholarship from EAVE was awarded to Magdalena Kamińska from Balapolis, representing Adrian Panek and his project Werewolf.
Polish Days were co-organized with the Polish Film Institute. Event's partners included Film Commission Poland, Mazovia-Warsaw Film Commission and Wrocław Film Commission, the Adam Mickiewicz Institute, National Audiovisual Institute, Culture.pl, ColorOffOn, Toya Studios and EAVE.