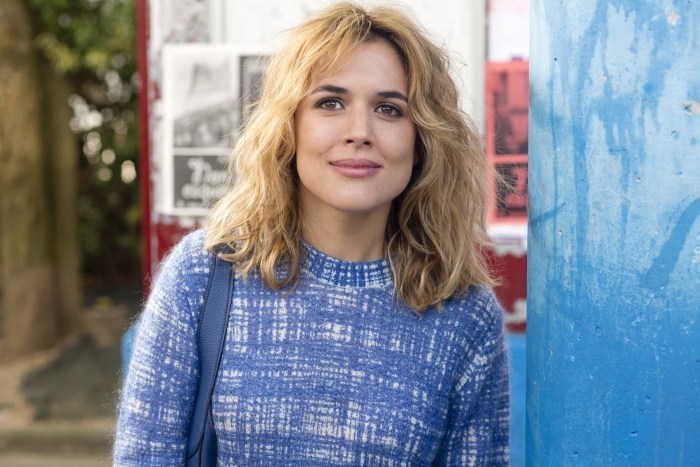 Julieta (2016)
Julieta (2016)
Festival Spotlight
23 July 2016
Almodóvar's Women
In the golden age of Hollywood, they were called Women's Movies. The label highlighted the category's key audience demographic, but there also was a condescending ring to it, as though it wasn't as deserving of critical attention. And yet these films that placed women at the centre of their narratives were made by some of Hollywood's most intelligent directors. There was William Wyler who, with films like Jezebel (1938), Little Foxes (1941) and Mrs. Minniver (1942), drew out the best in actors such as Bette Davis and Greer Garson. And with Sylvia Scarlett (1935), The Women (1939), A Woman's Face (1941) George Cukor also proved himself to be equally adept at the genre.
Then came Douglas Sirk, first with understated black and white features that often drew on noir and thriller tropes, and then his series of glorious Technicolor melodramas that explored personal, familial and sexual relationships, as well as racial tensions and generational difference. Those films, Magnificent Obsession (1954), All That Heaven Allows (1955), Written on the Wind (1956) and Imitation of Life (1959), set a new bar for any filmmaker concerned female identity and gender issues. Sirk influenced R.W. Fassbinder whose prolific output - over 30 films in two decades - portrayed women in societies past and present. His worlds were brutal, but they featured moments of exquisite tenderness. Both he and Sirk influenced Todd Haynes, modern American cinema's laureate of repressed female emotions. Safe (1995), Far from Heaven (2002) and Carol (2015) are visually ravishing pressure cookers of unexpressed feelings. Few other contemporary directors relish the opportunity to explore complex female characters and relationships. Except, that is, for Pedro Almodóvar.
Since debuting with Pepi, Luci, Bom and Other Girls Like Mom in 1980, Almodóvar - like Hitchcock, Kubrick, Buñuel and Spielberg, the Spanish director is usually referred to by just his surname - has excelled at portraying complex women on the screen. Mainstream cinema pales by comparison. (All too often female characters are expected to do little more than add colour to a male character, or to reinforce their hetero credentials.) In an Almodóvar film, women mostly dominate the narratives and there's no requirement for them to be good or morally upstanding. It's more fun if they're not. Take the drug-addled nuns in Dark Habits (1983), the lawyer with some interesting fetishes in Matador (1986) or the pre-operation trans-sexual devotee of Tennessee Williams in All About My Mother (1999). Through all these characters, Almodóvar remains fixed on the position of women in society. If the films appear to focus on male characters, it's generally to communicate how women are affected and afflicted by the male gaze. (Live Flesh [1997], Bad Education [2004] and I'm So Excited [2013] might seem like exceptions, but in their own way they grapple with gender issues or the way women are manipulated in a male-dominated world.) As for the Women's Movie, Almodóvar has more than his fair share to add to the genre.
Starting with Women on the Verge of a Nervous Breakdown (1988) and continuing through The Flower of My Secret (1995), All About My Mother and Volver (2006), Almodóvar plays to the tropes of the classical Hollywood women's drama. The Flower of My Secret is the most clear example of this - the tale of a novelist working under a pseudonym who is desperate to escape the humdrum of her life. Volver might seem outrageous with a story that includes both a murder and ghost, but reality was never a staple of those old films. Now, Voyager (1942), with Bette Davis' florid performance is a great example. Yet we buy into it as we do Volver, not because we believe what's happening on screen is real, but because we can relate to the emotions of the characters.
Almodóvar's latest continues his fascination with layered portraits of women's lives. And like Volver, Julieta grapples with intergenerational strife. Emma Suárez and Adriana Ugarte play the titular character at two ages, with the older Julieta recently separated from her partner and looking back to the time she grew apart from her daughter. As befitting a director known for his bold use of colour, Julieta is resplendent from the opening shot, the undulating curves of a scarlet dress. There are hints of both Hitchcock and Sirk and an excellent cameo by Almodóvar regular Rossy de Palma. If it lacks the gravitas of All About My Mother or Talk to Her (2002), it remains an intelligent and moving account of the burdens experienced by Julieta and the strength she musters to overcome them.
Ian Haydn Smith