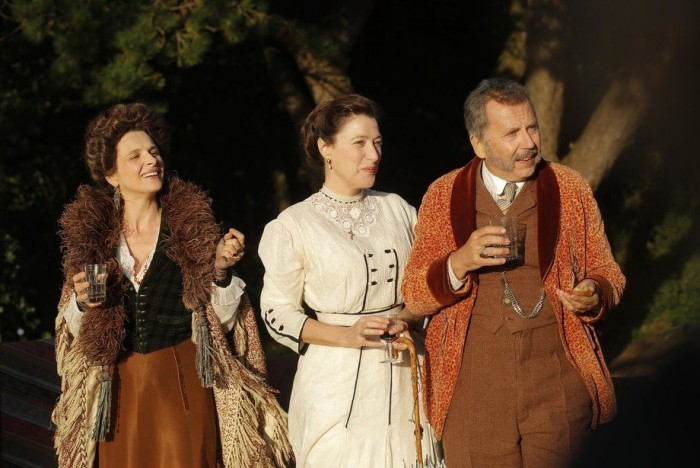 Slack Bay dir. Bruno Dumont
Slack Bay dir. Bruno Dumont
News
14 July 2016
International festival hits in the Panorama Gala section
This year, in addition to the Panorama section, which presents both discoveries and the works of renowned masters, the Festival in Wrocław will also be presenting the Panorama Gala section, which will feature 11 new award-winning films festivals all around the world that have aroused great interest among critics and audiences alike, and that will be shown for the first time in Poland at New Horizons.
Winners from the Cannes Film Festival will be well represented in Wrocław, led by this year's winner of the Palme d'Or, Ken Loach, and his film I, Daniel Blake, in which the British master of social cinema focuses again on people forced to the margins of society. Viewers will also have a chance to see the perfectly made psychological thriller The Salesman by Iranian Asgar Farhadi (director of the memorable A Separation), who left Cannes with the prizes for best screenplay and best actor, as well as one of the most talked-about films from Cannes, the FIPRESCI-winning Toni Erdmann by German director Maren Ade, about a meeting between an eccentric father and his adult, workaholic daughter.
The section will also feature a number of acclaimed films from the competition at Cannes: Julieta, i.e. Pedro Almodóvar's return to the world of women's passions, is based on a story by Alice Munro; a portrait of the Bucharest middle class in the film Sieranevada by Cristi Puiu, one of the fathers of the Romanian New Wave; the extravagant Slack Bay by Bruno Dumont (subject of a retrospective at the 11th New Horizons), starring the charismatic Juliette Binoche; The Handmaiden by the Korean virtuoso of revenge films, Park Chan-wook, inspired by a novel by Sarah Waters; and, finally, Aquarius (directed by Kleber Mendonça Filho), featuring a great performance by Brazilian star Sonia Braga as an elderly lady fighting against a ruthless developer.
The Panorama Gala section will also be screening films by award-winning filmmakers at this year's Berlinale: United States of Love by Tomasz Wasilewski, who won a Silver Bear in Berlin for best screenplay; and The Commune by one of the co-founders of the Danish Dogme 95 movement, Thomas Vinterberg, who recalls his own childhood memories (Best Actor Award for Trine Dyrholm). Viewers will also be able to see the latest film by Czech director Petr Zelenka, Lost in Munich, which is a bravura combination of comedy, mockumentary, and socio-political satire and the winner of a Czech Lion this year for best screenplay.