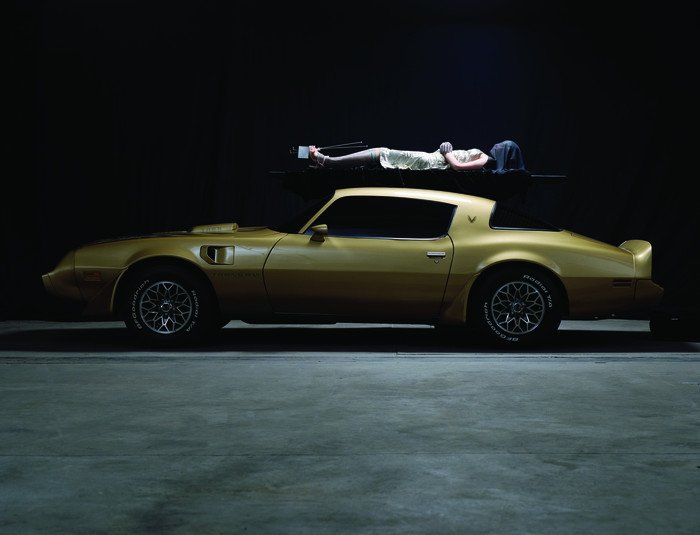 River of Fundament dir. Matthew Barney
River of Fundament dir. Matthew Barney
News
29 July 2016
The only screenings of Matthew Barney's River of Fundament at the 16th T-Mobile New Horizons IFF
River of Fundament (2014) is the latest and by far most monumental on-screen work by Matthew Barney, a New York-based artist who has won numerous prestigious awards, including at Documenta in Kassel, the Venice Biennale, and the San Francisco International Film Festival. In his cinematic opera (based on Norman Mailer's controversial novel Ancient Evenings), Egyptian mythology is intertwined with contemporary culture of the United States. Like in a dream, secret rituals from the time of the pharaohs mingle with the history of the American automobile industry, and Indian tribal songs with experimental orchestral music composed by Jonathan Bepler.
Barney, who New Horizons audiences will be familiar with from his Cremaster cycle, is known for making intricate and magnificent spectacles that absorb viewers and leave no one feeling indifferent. These hybrid worlds are as visually repugnant as they are seductive. River of Fundament abounds in secrets and often evokes extreme emotions-it is indeed just such a world.
Festival goers will also have a chance to see all five parts of the Cremaster cycle, Drawing Restraint 9 (2005), which was filmed in conjunction with Björk, and a recordingof Barney's performance art piece, De Lama Lâmina (2004).
Screenings: July 29 (Friday) at 17:00, July 30 (Saturday) at 17:00
National Forum of Music (Plac Wolności 1)
Tickets: PLN 40 (standard), PLN 30 (discounted for Festival pass holders), available at ticket offices at the National Forum of Music and at www.nfm.wroclaw.pl/bilety