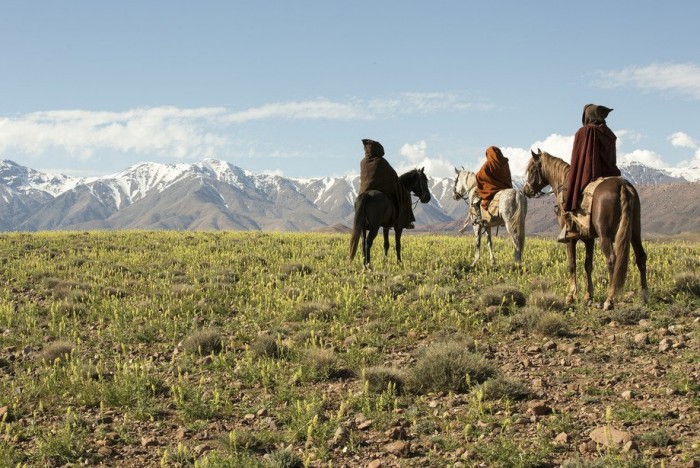 Mimosas dir. Oliver Laxe
Mimosas dir. Oliver Laxe
News
15 July 2016
Films in the main competition at the 16th T-Mobile New Horizons IFF
The heart of the festival in Wrocław is the New Horizons International Competition, which will feature the premieres of 10 original film productions from around the world this year. In the main competition, keeping with the spirit of the Festival, we focus on new discoveries, looking for fresh, unconventional forms of expression, ambitious and often surprising films, says Joanna Łapińska, the Festival's artistic director. We want works that suggest a serious way of looking at cinema and, through cinema, at the world, works that will remain with viewers for a long time, works that they need to be discussed. This is exactly what the selection of this year's competition films has to offer. This is the essence of what we mean by new horizons.
Included among the competition films will be several Polish premieres, including Michal Marczak's All These Sleepless Nights, a pulsating portrait of young urban revelers that took home the award for best director at the Sundance Film Festival. Also taking part in the competition is Ederly, a live-action feature film by a master of animation, Peter Dumała, about a town teetering between a dream and reality, as well as Aleksandra Niemczyk's debut film, Baba Vanga, about a Bulgarian clairvoyant that was co-produced by Béla Tarr. Also competing with be Philip Scheffner's experimental documentary Havarie about a group of refugees drifting at sea on a small boat; the Colombian filmDark Beast by Felipe Guerrero, a story almost entirely devoid of dialogue about three women whose lives have felt the impact of gang wars; the Egyptian film In the Last Days of the City by Tamer El Said, a mosaic-like portrait of Cairo before the revolution; and the Italian film N-Capace by Eleonora Danco, a surreal documentary about the director's hometown. The competition program will also feature the Belgian experimental film A Crackup at the Race Riots, directed by three filmmakers under the guise of the name of Leo Gabin; the Korean drama Communication & Lies by Lee Seung-won; and an African arthouse film from Morocco, Oliver Laxe's Mimosas, which captured the Critics Week Grand Prize in Cannes.
The films taking part in the New Horizons International Competition will be judged by a jury made up of Mania Akbari, Gust Van den Berghe, Adrian Sitaru, Magnus von Horn, and Sandrine Marques.